In this section we prepare our laboratory for VXLAN EVPN implementation in VMWARE ESX environment with Nexus 9000v OVF.
For our first demonstration, we have six Nexus Switches. Two of them as spine switches and four as leaf switches. Each leaf switch is connected to each spine switch. There is no connection between the leaf switches. There is also no connection between spine switches.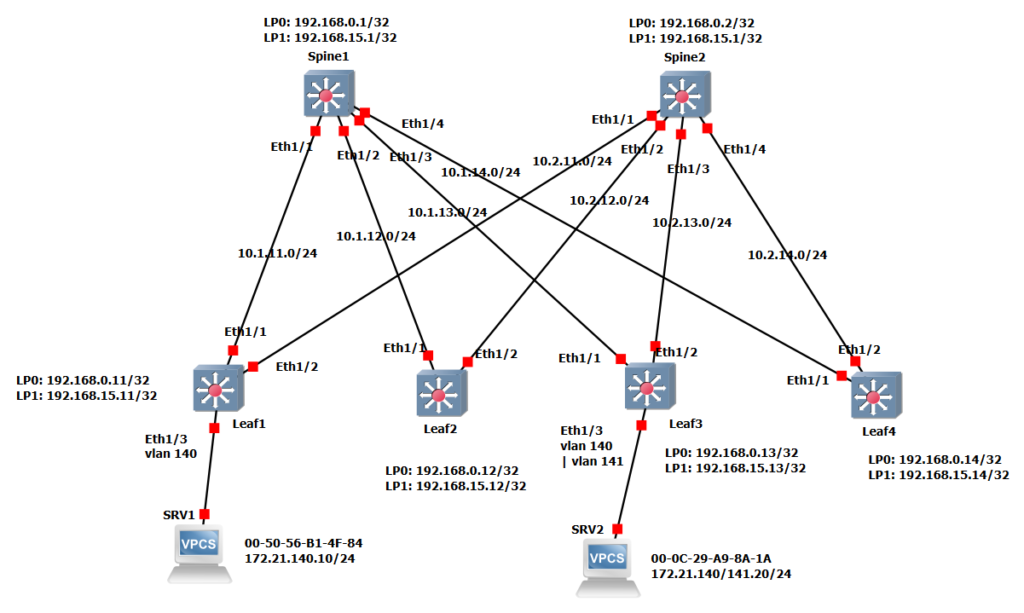 Interface numbers are also included in the topology. Interface Eth1/1 to Eth1/4 of the Spine1 switch are connected to Eth1/1 of leaf switches. Interface Eth1/1 to Eth1/4 of the Spine2 switch are connected to Eth1/2 of the leaf switches.
I have already prepared the topology. But I show you what I have already done. I have imported six nexus OVF. But just to show you, I add another one. As you can see, this is the version of my Nexus switch nxosv.9.2.4.ova.
After importing nxosv, you need to add a serial port for console access to devices. I have already configured TCP port 2001 to 2006 for console access to N9K1 to N9K6. The VMkernel's IP address is used to connect to devices.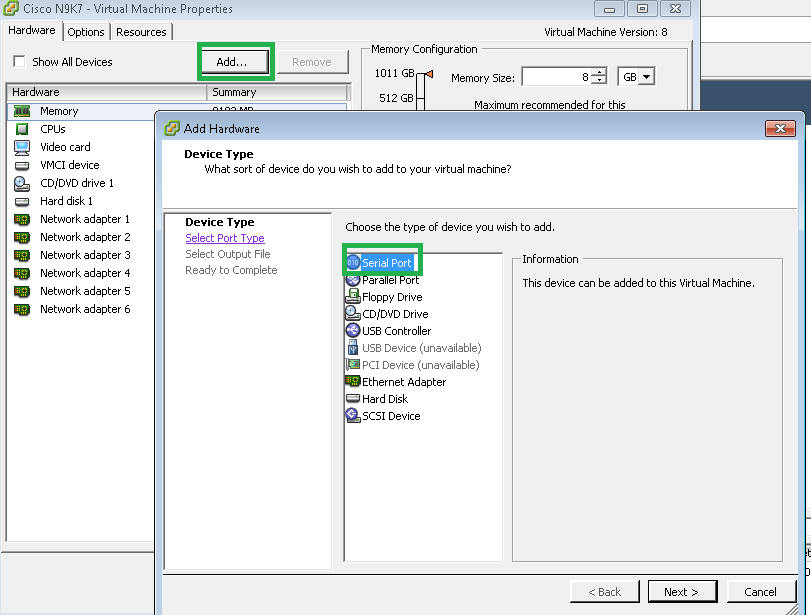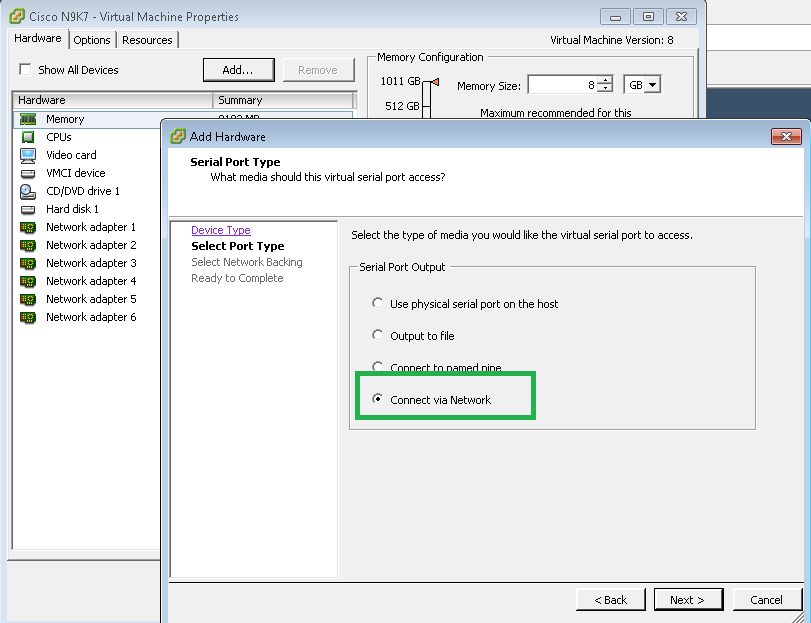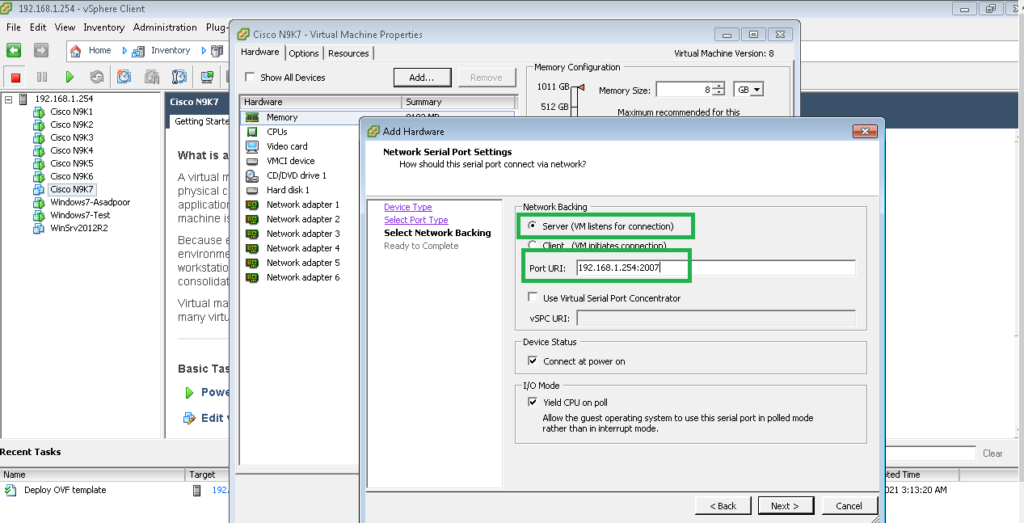 After adding the serial port, it is recommended to add a separate Port Group with its own VLAN number for each link in the topology. If the VLAN numbers are not isolated, different links will receive each other's broadcast and multicast packet, creating problems in OSPF and ISIS routing protocols.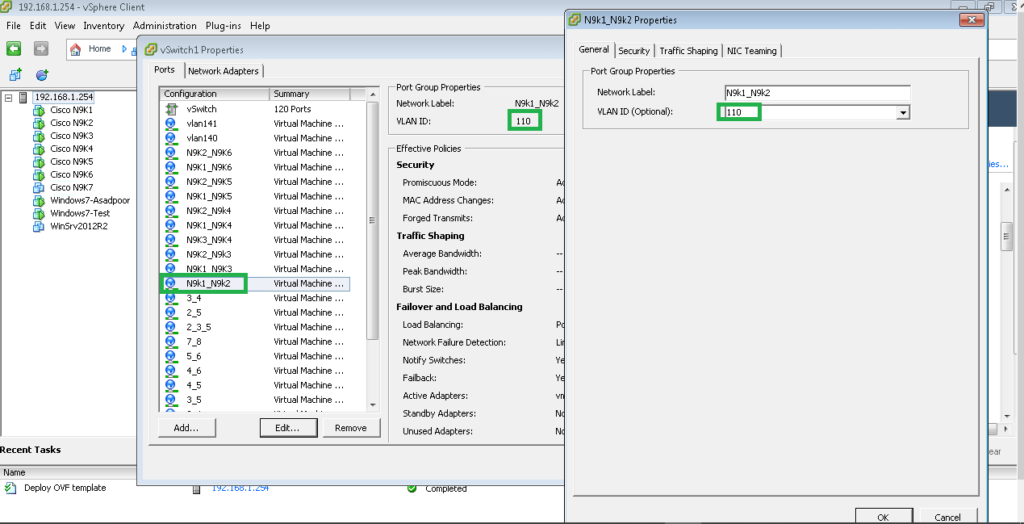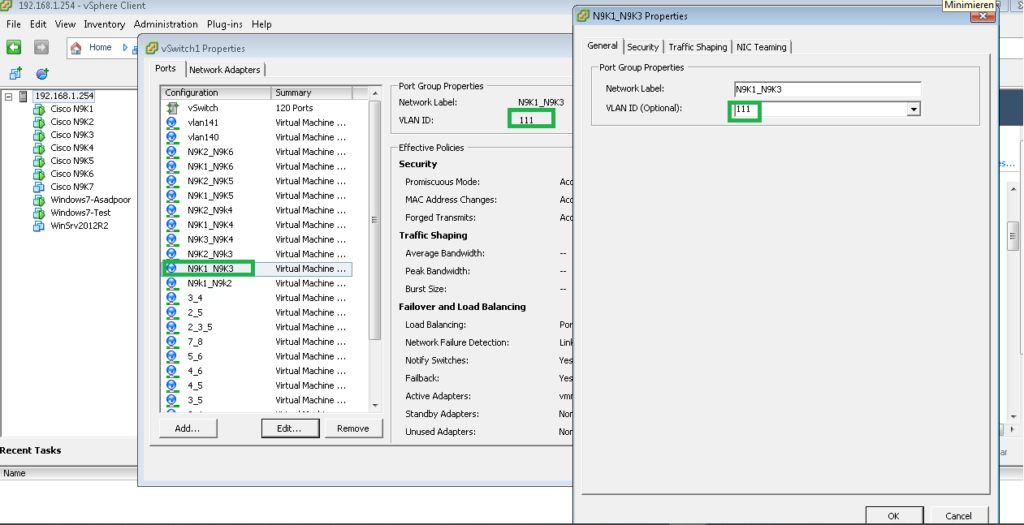 After creating port groups, we need to assign port groups to the VM according to the topology. If we assume that N9K1 is our Spine1 switch, then its first four links must be connected to four leaf switches. Note that N9k2 is Spine2 switch and N9K3 to N9K6 are Leaf1 to Leaf4 switches.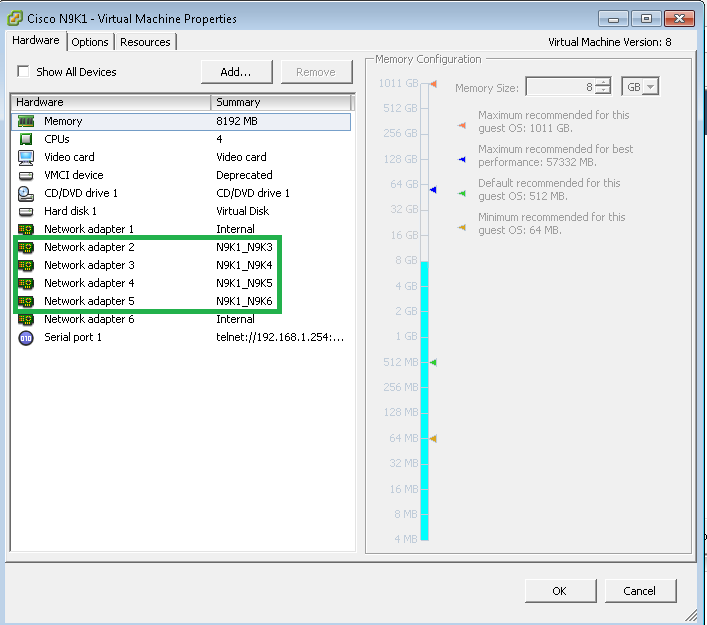 The first adapter in N9K is for management. As you can see, start from the second adapter, they connect to N9K3 to N9K6 switches, which are Leaf1 to Leaf4 switches.
to make sure that Nexus VMs come up correctly after reboot, add boot command as follows
leaf4(config)# boot nxos nxos.9.2.4.bin
To be sure, you can assign an IP address to both sides of the links to make sure the connections are working properly, which I have already done.